Daniel Kay: Attorney at Law
Your Experienced & Affordable Legal Advocate
Attorney Kay provides a wide variety of legal services. He specializes in the complex areas of Family Law, Criminal Law and Personal Injury Law.
His solo practice is more affordable than larger law firms.
Dan's legal skills are built upon his wide range of demanding experience. For more than a decade Attorney Kay has been a strong advocate for his clients in his one man law office. In the Army Reserve he practiced in military courts as a Senior Military Defense Counsel in the JAG Corps (Judge Advocate General), attaining the rank of Major. Before and during that time Dan was an Assistant Attorney General within the Illinois Attorney General's Office. Prior to that Attorney Kay was an Assistant Public Defender within the Jackson County Public Defenders Office.
Daniel Kay: Attorney at Law is qualified to practice law by the Illinois State Supreme Court.

Family law, including marriage, divorce, child custody, adoption, domestic violence, reproductive rights, and other matters regarding family relationships.

Criminal prescribes conduct perceived as threatening, harmful, or otherwise endangering to the property, health, safety, and welfare of people.

Personal injury law is designed to protect you if you or your property is injured or harmed because of someone else's act or failure to act.
Our Clients Like Our Results

Dan has an admirable 94% rating from his clients on Google Reviews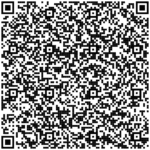 Add your own review or see more reviews by clicking here.

Amazing Parental Rights attorney and staff!!! Super professional team all around. I'm so thankful for Dan Kay and his entire team for helping me obtain equal parenting time. Now I can rest assured knowing that my daughter will grow up being raised by both of her parents equally! Excellent communication from everybody within his office and he keeps his promise to fight for you! I 1000% recommend Dan for anybody that seeks well explained legal advice, guidance, and help.
–
Dylan

Attorney Daniel Kay and his staff are working my case right now. First and foremost, their knowledge of the law is exceptional. They consistently demonstrated a deep understanding of the intricacies surrounding my case and were able to navigate the legal landscape with ease. So far, they have displayed an ability to analyze complex situations and provide clear, concise guidance.
Thank you, Atty. Kay and team
–
Erwin

Daniel and his team were very kind, honest and easy to communicate with. He was determined to help me with my custody battle and get the best possible outcome for my family. I would recommend him if anyone is looking for a lawyer.
–
Tiffany

Daniel Kay is by far the most genuine and down to earth Attorney I have ever came in contact with. I did not retain him because he was not needed for the case I discussed with him. In the future if I ever need an attorney for something that he practices then I wouldn't hesitate to call him and his staff. They would be my number 1 choice. If I had to rate him and his staff on a scale from 1 to 10 they definitely would get a 100! He sure is blunt and don't beat around the bush about ANYTHING but that's what makes him a damn good attorney! The most honest and down to earth people! Thank you Daniel Kay and staff! You deserve some recognition for sure!
–
Heather

Mr. Kay and his staff were great to work with. Any time I had an issue they were easily available to answer any questions and fast and efficient at getting things done.
–
Kylie