Daniel Kay, Attorney at Law
Dedicated Service. Personal Touch.
Legal problems can be terrifying. We make it easier. Daniel and his staff will help you plan for moving forward through the complex legal system.
You don't have to fight the system or overcome legal troubles alone. With Daniel, you have an experienced advocate fighting for you. Whether you need help with family law, you're facing criminal charges, you've been in an accident, or other legal issues, we're here to ensure you're treated fairly.
Daniel didn't get into law to work in the fanciest office or have the most famous clients. He became a lawyer to help everyday people navigate the legal system. If you're looking for a lawyer with relevant experience who can handle your legal problems, you've come to the right place.

As a family lawyer, Daniel can help with cases involving prenuptial agreements, divorce, child custody (parenting time), property division, alimony (maintenance) or child support, Orders of Protection, and DCFS Investigations and appeals.

If you're facing criminal charges, don't rely on a public defender. Daniel gives your case the attention it deserves.

If you've been hurt due to someone else's actions, we can help. Get the settlement you deserve.
Our Clients Like Our Results

We have earned an admirable 94% rating from clients on Google Reviews.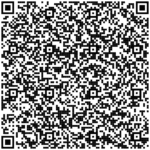 Learn more from our clients or add your own review here.

Amazing Parental Rights attorney and staff!!! Super professional team all around. I'm so thankful for Dan Kay and his entire team for helping me obtain equal parenting time. Now I can rest assured knowing that my daughter will grow up being raised by both of her parents equally! Excellent communication from everybody within his office and he keeps his promise to fight for you! I 1000% recommend Dan for anybody that seeks well explained legal advice, guidance, and help.
–
Dylan

Attorney Daniel Kay and his staff are working my case right now. First and foremost, their knowledge of the law is exceptional. They consistently demonstrated a deep understanding of the intricacies surrounding my case and were able to navigate the legal landscape with ease. So far, they have displayed an ability to analyze complex situations and provide clear, concise guidance.
Thank you, Atty. Kay and team
–
Erwin

Daniel and his team were very kind, honest and easy to communicate with. He was determined to help me with my custody battle and get the best possible outcome for my family. I would recommend him if anyone is looking for a lawyer.
–
Tiffany

Daniel Kay is by far the most genuine and down to earth Attorney I have ever came in contact with. I did not retain him because he was not needed for the case I discussed with him. In the future if I ever need an attorney for something that he practices then I wouldn't hesitate to call him and his staff. They would be my number 1 choice. If I had to rate him and his staff on a scale from 1 to 10 they definitely would get a 100! He sure is blunt and don't beat around the bush about ANYTHING but that's what makes him a damn good attorney! The most honest and down to earth people! Thank you Daniel Kay and staff! You deserve some recognition for sure!
–
Heather

Mr. Kay and his staff were great to work with. Any time I had an issue they were easily available to answer any questions and fast and efficient at getting things done.
–
Kylie